Are you considering putting your San Diego area house on the market in 2021? The La Jolla real estate market is currently experiencing a seller's market, which means there are more prospective buyers than there are listings. While this is good news for sellers, it doesn't mean you don't still need to make an effort to ensure your home is appealing to the ideal buyer. If you want to boost your ROI and get the most out of homes for sale in La Jolla, you may want to consider some upgrades before you list. Here are the projects with the highest ROIs, as well as some tips on getting the most out of your home when you sell.



Upgrades with the Highest ROI
A high ROI means you'll get a large portion of the money back that you put into a project when you sell your home. Here are some of the highest ROI upgrades for La Jolla real estate:
Garage door replacement. This simple upgrade is more than just utilitarian — it immediately ups your home's curb appeal. Straightforward and effective, a garage door replacement adds a polished finish to your home's facade that is certain to pique the interest of potential buyers.


Minor kitchen remodel. Those interested in homes for sale in La Jolla want kitchens where they can relax with family and friends and prepare meals and entertain. If your kitchen isn't up to par, consider a minor kitchen remodel that includes new countertops and cabinets, upgraded flooring, and new hardware.


Minor bathroom remodel. No one looking at homes for sale in La Jolla wants a dingy, outdated bathroom. Freshen yours up with a new tub, sink, vanity, and fixtures, and update the tile and paint.


Updated exterior. The first thing potential buyers will see when they look at your home online or in-person is the exterior. Make a good first impression by making exterior improvements such as replacing the siding and front door and doing any paintings necessary to make your home look vibrant and well-cared-for.


Outdoor living space addition. During the pandemic, everyone realized how important space was in their homes, and many gravitated toward their outdoor living areas, especially in warm climates like that of San Diego. If your La Jolla real estate does not have a patio or deck, consider adding one before you list.


Window replacement. Those looking at homes for sale in La Jolla want houses with plenty of natural light as well as low utility bills. Replacing old windows can address these issues and make your home more appealing to the ideal buyer.


Dedicated home office space. Do you have a room that doesn't really serve a purpose? Have you been using it for storage or for a hobby room? Consider updating it as designated office space for those who are working from home, either part or full time.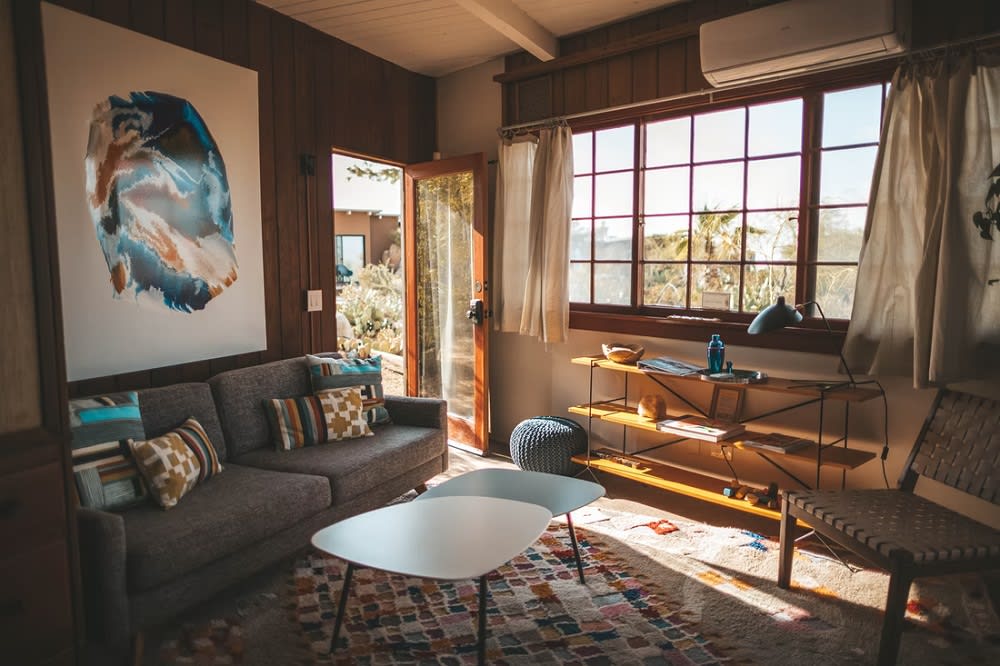 Why Staging is Crucial
Once you complete a high-ROI update on your La Jolla real estate, it's time to prep it for the market. One of the best things you can do to increase the appeal of your home is to have it professionally staged. This involves having a pro come in and rearrange, add, or remove furnishings and décor to increase its appeal and ensure that each room has a designated purpose. Staged homes sell for an average of 17% more than those that are not staged, and almost 95% of staged homes sell in 11 days or fewer, which is 87% faster than homes that have not gone through the staging process. While you can DIY your staging or choose virtual staging services, the highest ROIs come from homes that benefit from the professional staging process.


The Benefits of Using a Compass Concierge Agent
Want to make sure you make the updates and utilize other services that will make your home faster and for more money? Trying to decide which projects to do first can be overwhelming, which is where a Compass Concierge agent comes in. Compass Concierge agents help those who are listing homes for sale in La Jolla figure out which projects to do to increase ROI and facilitate communication with industry professionals. An agent can assist you with services like staging, flooring, decluttering, moving and storage, bathroom improvements, electrical work, landscaping, and more. When you work with an agent, you won't have to pay them until after your home sells or one year passes from the time you hire them, so your listing budget will not have to increase. You'll also have peace of mind knowing that you've taken the advice of a professional when it comes to choosing upgrades to boost your ROI.

If you're ready to list your home for sale, consider working with a Compass Concierge agent to help you make the right decisions and choose the ideal projects to boost your ROI. Ready to move forward with the listing process? Get in touch with an experienced La Jolla real estate agent like Kelly MacDonald for assistance.