In the sunny seaside community of La Jolla, California, you'll never experience a dull moment. Whether you're a resident or visitor, La Jolla is the perfect place to enjoy the sun and have a good time with friends and family. Visit award-winning restaurants and world-renowned golf courses that overlook the beautiful Pacific Ocean. Explore sea caves and swim along wildlife in the wonderful nature reserve of La Jolla's shores. Learn at the Scripps Institute of Oceanology and catch a round of golf where some of the world's best players go.

Regardless of what you land upon, La Jolla has a never-ending supply of things for you to do, so a weekend won't be enough, leaving you wanting to come back for more; however, if the only time you have is a weekend, don't worry. You can enjoy everything about this casual, luxurious destination with the help of this guide. Armed with a complete itinerary for the weekend, all you'll need to worry about is savoring those award-winning meals and feeling the sand between your toes.
Day One
Start off your La Jolla weekend with water excursions, local shopping, and award-winning bites.
Brunch at Piatti's
To get the day off to a fantastic beginning, armed with enough energy and good food to keep you going, make your way to Piatti's for a delicious culinary experience. On Saturdays and Sundays from 10 AM to 2 PM, sit on their outdoor patio while you choose from a wide variety of salty or sweet breakfast options. Get an open-faced omelet with eggs, shiitake mushrooms, and truffle oil, or go the sweeter route and feast on pecan nut bread drizzled with pure maple syrup.
La Jolla Excursions
With 7-miles of exquisite beaches and sparkling oceans, getting close and personal with marine wildlife in La Jolla has never been easier. La Jolla Cove is one of the most popular snorkeling locations, as it offers easy swimming due to its calm waters and gives several opportunities to find sea creatures. Swim with fish, stingrays, spotted leopard sharks, and even sea lions or dolphins, and explore the beauty of the ocean floor as you pass over kelp forests and coral reef canyons.

If you want to immerse yourself in the ocean wildlife above water, you can also kayak the La Jolla sea caves. On a guided tour, you will learn the history of La Jolla and some fun facts along the way. Part of a nature reserve, La Jolla keeps its sealife safe and untouched, which gives visitors and residents an experience they'll never forget.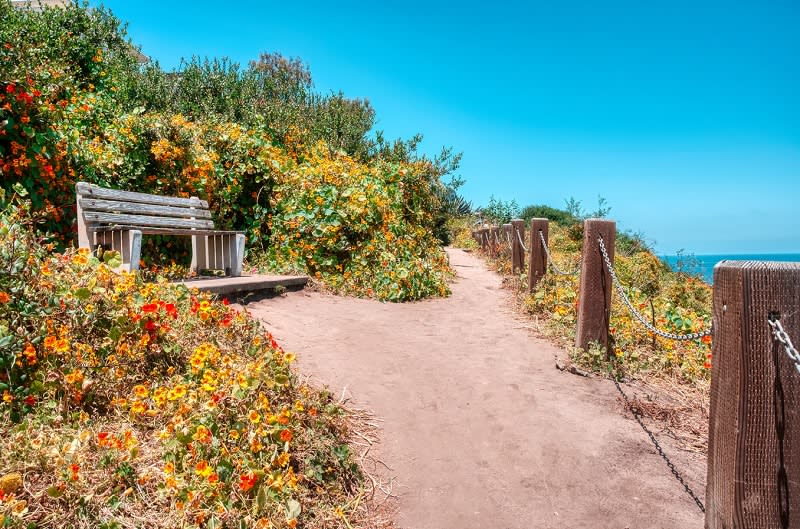 Shopping in The Village of La Jolla
After you've completed your morning activities, take a break at The Village of La Jolla. It has all your shopping needs, from art galleries to spas/salons to boutique clothing stores. Shopping locally not only supports these small businesses and boosts the local economy—it guarantees you'll be sporting or gifting something truly unique!

The Village of La Jolla is your one-shop stop before continuing with the rest of your weekend plans. From home decor to beautiful jewelry, you'll leave La Jolla with souvenirs you'll want to keep.
Dinner at Puesto
After a busy day, you'll be itching for a bite. Look no further than Puesto, an award-winning Mexican artisan kitchen and bar that serves delicious drinks and even better food. Start the night with one of four different guacamole's and the Puesto Perfect Margarita, which features blue agave reposado tequila and organic agave nectar.

For the main course, look no further than the tacos section of the menu, where the Filet Mignon Tacos are sure to please. Finally, if you have room for dessert, finish off the meal with perfectly fried churros with caramel drizzle and Mexican chocolate dipping sauce.
Conrad Prebys Performing Arts Center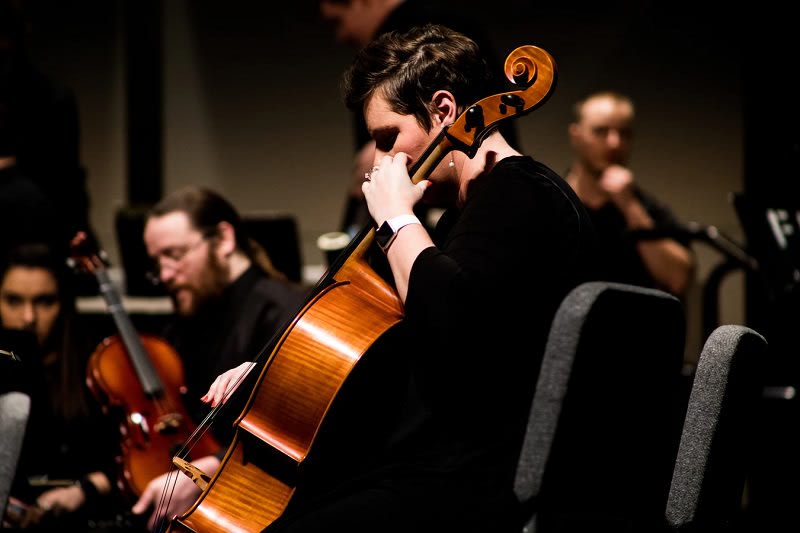 To finish off the night, catch a show at the recently opened Conrad Prebys Performing Arts Center. It is home to the La Jolla Music Society, which hosts world-class performances in one of four activity spaces. Celebrating art, culture, and music, the Conrad Prebys Performing Arts Center is the heart of La Jolla's artistic scene.

Find entertainment for the night on their website, with a range of talented artists from violinists to Jazz musicians, and purchase tickets to enjoy the show. With new performances every weekend, you'll always be able to watch a live show at the end of your day.
Day Two
After your first day filled with amazing activities and great food, you'll want to wrap up your La Jolla trip with great views, fun activities, and amazing food.
Enjoy Morning Hike
Kick off the second day of your weekend in La Jolla by wandering through the Torrey Pines Nature Reserve. Make the most of your day by waking up early to explore one of Southern California's most beautiful stretches of land, walking along the coast and to the ocean. Relish in the amazing views, whether you are getting some morning exercise in or taking your family out for a hike.

On the journey, take one of the many trails in the nature reserve and follow it down to the beach, where you can walk among San Diego's best tidepools. Not only is it a beautiful sight, but it's also something for the entire family to enjoy, as you can wade in shallow waters and look for sea life.
Brunch at The Cottage
After working up a sweat and being in the early morning sun, head over to The Cottage for all your brunch needs. Boasting a fresh take on Victorian-inspired interior, it's not just the food that's a show-stopper — it's the environment too. If you want to enjoy the summer sun, sit outside on their patio and order freshly squeezed juice from their juice bar, or get something a little thicker by choosing one of their delicious smoothies. When you go, make sure to try their absolute must-have Stuffed French Toast with brioche, strawberry compote, and mascarpone. After you leave, you'll be thinking about it all day.
Torrey Pines Golf Course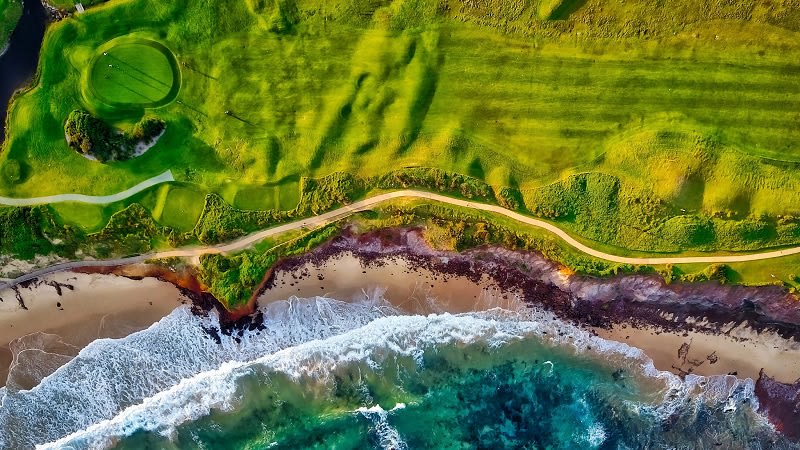 Satiated with a good meal, you'll be ready to grab your clubs and head to the green. At the Torrey Pines Golf Course, enjoy a round of golf oceanside on cliffs that overlook the Pacific Ocean. If the breathtaking views weren't enough, savor the amazing conditions of the greens on this championship-worthy 18-hole course.

The public Torrey Pines Course hosts the annual PGA TOUR's Farmers Insurance Open, where world-famous players gather. With the United States' largest on-course golf shops, the course also has expert instructors, advanced golf schools, and tournaments. Torrey Pines Golf Course is a household name for all golfing aficionados.
Birch Aquarium at Scripps
If your La Jolla weekend trip includes your children, ditch the golf clubs for the Birch Aquarium at Scripps Institution of Oceanology. Get a break from the heat as you wander around the aquarium that houses more than 60 species of fish and invertebrates. With an oceanographic museum to help showcase the Scripps Institution of Oceaology's research findings, you'll learn about climate, ocean, and earth science, and interactive elements will keep your kids engaged the entire time.
Dinner at Eddie V's Steakhouse
After a jam-packed day full of activities, unwind at Eddie V's Prime Seafood & Steak, one of La Jolla's best restaurants. Eat the finest seafood and steak in a chic space with incredible ambiance, and enjoy a wide selection of drinks and appetizers if you go at happy hour.

Start off the night with a couple of starters, such as West Coast Oysters or Petrossian Caviar. For your second course, enjoy Maine Lobster Bisque with a Warm Goat Cheese Salad. Keep your luxurious dining experience going with an entree, like the Chilean Sea Bass that is sure to steal the show.

To top it all off, feast on a Hot Chocolate Godiva Cake to complete your dining experience. Whether you're celebrating a special occasion or looking for a nice meal out, Eddie V's is the perfect location to relax and make your trip one to remember.
La Valencia Hotel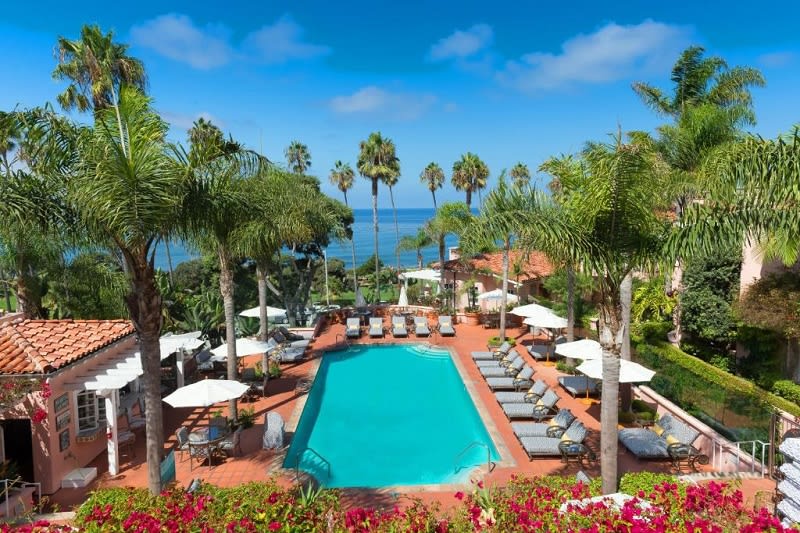 Credit: Booking.com
End your La Jolla weekend at the amazing La Valencia Hotel, a Mediterranian Style hotel that has brought people to La Jolla from all over the country, including Hollywood's elite. Also known as the "Pink Lady," this renowned hotel has sweeping views of the crisp blue waters of the Pacific Ocean and overlooks La Jolla Cove.

At the end of the night, watch the sunset pass over the sparkling ocean from the comfort of the hotel, or walk along the lawn to the edge of the bluffs. Enjoy a range of drinks and listen to live music during cocktail hour as the warm ocean breeze drifts into the hotel and cools you down. The La Valencia Hotel is the perfect way to end your La Jolla vacation.

This breathtaking destination has so much to offer that you'll never want to leave. If you're interested in buying a home in amazing La Jolla or San Diego, please feel free to contact Kelly Macdonald and her team today. They'd love to help you find the home of your dreams!